Project Description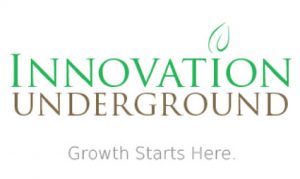 A startup business is in its first stage of operations and is often initially bankrolled by their entrepreneurial founders so it can be extremely helpful to have a business incubators backing. Innovation Underground attracts passionate, driven, stubbornly committed people who are ready to bring their ideas to life. 
The Innovation Underground (IU), started in 2011,  is our own private business and technology incubator that supports all of our Experimental Economics and Experiential Learning activities. The IU helps young startup companies to develop by providing services such as product development, fundraising, management support, and administration to bring new technologies and services to market. 
The IU is home to more than 75 start-up companies and has graduated many businesses into the community. Startups like next-gen-educational-gaming company Triseum, and Beautiful Abilities, a community services provider to adults with intellectual disabilities, are expanding in our own backyard. Innovation Underground offers its services to commercial businesses and nonprofit businesses as well in order to have a holistic impact on the community. It helps serve our community and uniquely also serves as a virtual incubator for other communities. 
Advent GX has provided various services in order to drive Innovation Underground's success. It has helped new entrepreneurs with concept and brand development. In addition, it has helped startups with general operations and management. Lastly, it has assisted new businesses with creating financial modeling and with capital acquisition in order to enable business growth. For companies that do not want to be located in the area, or already have their own office space, Innovation Underground offers a virtual membership with which they offer the same services but through virtual communication such as a phone call or skype call. Unlike other business incubators, Advent GX created the Innovation Underground to meet the need for business incubation at the community level by engaging experienced entrepreneurs in the process of supporting new start ups. It is able to take a more personal approach as it is not run by public entities. 
The Innovation Underground has enhanced the community by harvesting new technologies and organizations that allow the community to expand. It provides affordable office space and the potential for startup businesses to have the opportunity to collaborate with each other.  It has provided opportunities for hundreds of people to gain employment in the community and additionally allowed small businesses like Imani Collective, to make a mark in the global marketplace. To find out more information on the Innovation Underground or how to get involved visit http://iu.adventgx.com/ .