Executive Team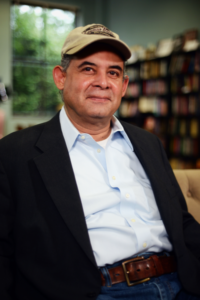 Jose Quintana - President
Mr. Quintana has a wealth of start-up experience. As a lifelong entrepreneur, he has started several successful companies and has acted as consultant to many of the world's top corporations including Nokia, Sprint, Qualcomm, Frito-Lay, Schering-Plough, Disney, Lockheed, Sun Microsystems, Verizon and Novartis International. He is an active board member of Global Knowledge Group, PowerKids, The Texas Lyceum Association, Westcar Consulting Group, and The Research Valley Technology Alliance (RVTA). Mr Quintana is also proud to serve as Advisory Council Member at the Texas Engineering Extension Service (TEEX), a Texas A&M University System Agency.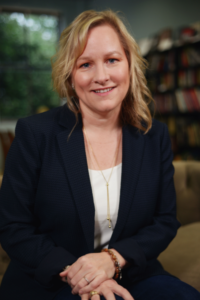 Joan Quintana - Managing Partner
Joan Quintana specializes in providing support to small and medium sized communities and businesses seeking to grow and contribute to a strong economy. Joan has provided marketing, communications and strategy development expertise to help form sound economic strategies for communities throughout Texas. As the Director of Economic Innovation for the Texas Engineering Extension Service, Joan shaped the economic development and market intelligence services programs for communities and businesses throughout the State of Texas.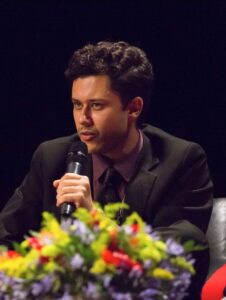 Fernando Franco - Director, Innovation Underground
Fer is an entrepreneur, creative producer, and learning experience designer. His passion lies at the intersection of the creative industries, innovation, entrepreneurship and education. He has participated in developing and launching a wide range of entrepreneurial projects spanning multiple industries, such as e-commerce, education, hospitality, music, and film. Fer considers himself a generalist with expertise in various areas, including strategy, innovation, project management, facilitation, and learning experience design. Fer is actively involved in teaching at Universidad Francisco Marroquín, a leading business university in Guatemala, while also nurturing various entrepreneurial ventures, Fer is proud to be a co-founder of Kémik, one of Guatemala's prominent e-commerce websites.
Alongside his other professional pursuits, Fer is a musician, engaged in producing music both as a solo artist and as a touring musician.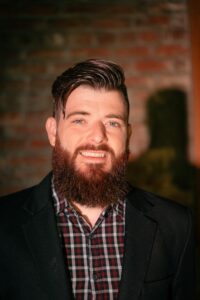 Robert Hitchcock - Director of Music and Cultural Programs
Rob Hitchcock is a partner at Innovation Underground Records, General Manager of the Grand Stafford Theater, Administrator for the Music Entrepreneurship Course licensed by McFerrin Center for Entrepreneurship at Texas A&M University, Editor of Maroon Weekly, the in-house music producer/co-owner of South Main Recordings, and a freelance entrepreneur with employ as a mixing engineer, music director, lighting/video operator, production designer, keyboardist, creative consultant, songwriter and performance coach. Rob has toured all over from America to India, collaborated and shared the stage with contestants from The Voice and American Idol and has run event production for artists like Penny and Sparrow, Jordy Searcy, Crazytown, and Red Jumpsuit Apparatus.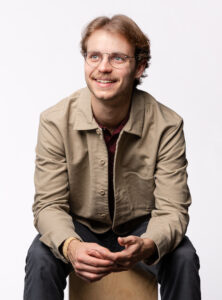 Jordi Gisbert - Coordinator, Global Programs
With expertise in business consulting, connecting communities, and fundraising, Jordi empowers startups to thrive. His Law, Economics, and Entrepreneurship background fuels his passion for creating and supporting innovative ventures. He brings valuable expertise in business consulting, empowering startups to explore new products and markets confidently. His passion for building bridges between European and American communities creates powerful synergies that drive innovation and collaboration. An art and nature enthusiast, Jordi brings a unique blend of creativity and strategy to the table.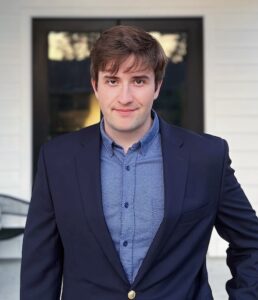 Garrett Miller - Entrepreneur in Residence
Garrett is an entrepreneur with a passion for helping people create expansion in both their business and personal relationships. Under the mentorship of Jose Quintana, Garrett has developed a keen sense for connecting others and building outstanding business relationships. With his business, Delta Lead, he focuses on bringing certainty and consistency to the lead flow of consultants, solopreneurs, and small businesses using the platform, LinkedIn. Garrett's rich background in sales and experience in the Innovation Underground startup accelerator has allowed him to tap into the pulse of online businesses, new and established. He creates tailored plans for the most efficient, authentic, and scalable growth, regardless of industry. Garrett is looking forward to contributing to the growth of Advent GX and Innovation Underground, now and in the years to come.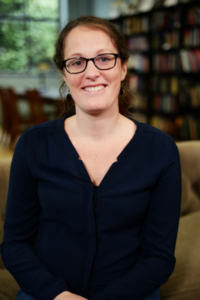 Marie Marchand - Lead, Northern European Projects
As the Innovation Underground Manager, Marie supports the local and international entrepreneurs that are members of The Innovation Underground Business and Technology Incubator by assisting startups with research, strategy development, business development, fundraising efforts, and project management. Additionally, Marie directs SEAD Academy, Advent GX's interdisciplinary educational program whose mission is to inspire students to become life-long self-learners and innovators. Marie has a Bachelor and Master's Degree in Modern Languages and Literatures/Business Communication from the University of Namur and UCLouvain, Belgium.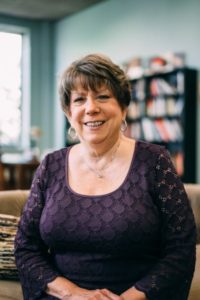 Jennifer King - Director of Operations
Jennifer began her career in corporate financial resource allocation and became an entrepreneur at an early age when she co-founded a telecom infrastructure services company with her husband in the west coast. She has extensive experience in project and vendor management as well as in the development and implementation of enterprise management and accounting systems. In addition to her corporate comptroller role she also directs back-office and HR support services for our technology incubator early stage startups. She has a passion for live music and, in addition to acting as GM of the legendary Grand Stafford Theater and the newly renovated Ice House on Main events center in Historic Downtown Bryan, she personally curates most of the talent buying at both venues.
Executive Board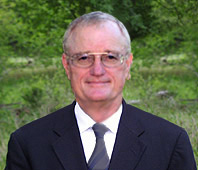 Dr. Carson Watt
Dr. Watt is a Professor Emeritus of Texas A&M University in the Dept. of Recreation, Park and Tourism Sciences. He spent his academic career assisting the citizens of the state of Texas develop tourism and recreational opportunities working for Texas Cooperative Extension. Dr. Watt spent his entire career working to grow tourism and help rural communities to be sustainable throughout the U.S. In 2002 Dr. Watt was recognized by Governor Perry and the Texas State Legislature in Senate Proclamation No. 809 for 31 years of service and contributions to the tourism industry for the people of the state of Texas.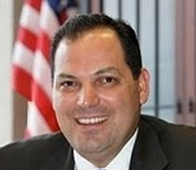 JD Salinas
J.D. Salinas currently serves as Assistant Vice President, AT&T External and Legislative Affairs. He has regional, state, and municipal responsibility for legislative advocacy in San Antonio and South Texas. JD Salinas is a lifelong public servant. In November 2009, he was appointed by President Obama as Regional Administrator of the General Services Administration (GSA), an independent U.S. government agency to help manage and support the basic functioning of federal agencies. Prior to his appointment, he served for three years as County Judge of Hidalgo County, Texas, where he led more than 3,000 county employees and received the Texas Association of Counties. JD Salinas has an exceptional understanding of local, state and federal issues that impact both local governments and businesses and is known for reinventing government and leveraging innovations through keen analysis. Mr. Salinas builds successful relationships among key stakeholders and partners in order to encourage economic growth and community prosperity.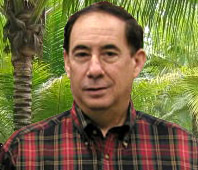 Dr. Rick Giardino
Dr. Giardino is the founder of Camp Planet Earth, an academic outward bound-type of environmental camp for middle and junior high minority students. His professional career has focused on studying the changing surface of Earth through extensive field work and the use of satellite imagery and GIS. His experiences range from the Canadian and European arctic to the tropical regions of Latin America, Africa and Southeast Asia and the arid regions of the Middle East. Through his research he has been involved in the search for Columbus's caravels in Jamaica, studies of rainforest deforestation in Sumatra, and sustainability of national parks in Africa. He designed the interpretative galleries of Victoria Falls for the Livingstone Museum in Zambia. Giardino is a prolific writer of scientific papers and books. His most recent book is a co-authored volume, Water for Texas (2004). Giardino is a Fellow of the Geological Society of America and a Fellow of the Royal Geographical Society (F.R.G.S.). He is Professor of Geology & Geophysics and Geography; he presently is Dean of Graduate Studies at Texas A&M University.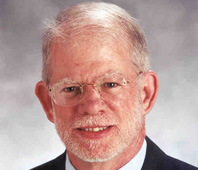 Dr. Joseph O'Leary
Joseph T. O'Leary is a Professor and Department Head in the Department of Recreation, Parks and Tourism Sciences at Texas A&M University. He arrived at Texas A&M in July 2001. His graduate degrees are from the University of Washington and Yale University. He is on the Board of Directors for the Bryan/College Station Convention and Visitors Bureau, a Board Member with the Texas Travel Industry Association, and was Program Chair for the 2004 International Travel and Tourism Research Association meetings in Montreal. His research has involved knowledge management, and analysis of large national and international studies of travel and recreation behavior, the results of which have been used by public and private organizations throughout the world.
Advisory Board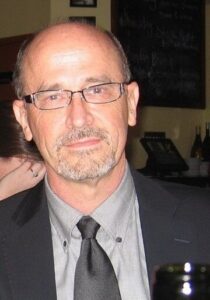 Nicholas Suntzeff
Nicholas Suntzeff is an American astronomer and cosmologist. He is a University Distinguished Professor and holds the Mitchell/Heep/Munnerlyn Chair of Observational Astronomy in the Department of Physics & Astronomy at Texas A&M University where he is Director of the Astronomy Program. He is an observational astronomer specializing in cosmology, supernovae, stellar populations, and astronomical instrumentation. With Brian Schmidt he founded the High-z Supernova Search Team, which was honored with the Nobel Prize in Physics in 2011 to Schmidt and Adam Riess.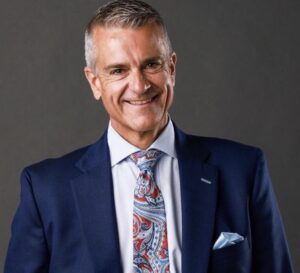 Ricky Shelton
Ricky Shelton is a collaborative and resilient corporate and community leader with a proven record of revitalizing both communities and businesses. He is an accomplished Chief Strategy Officer with expertise in digital marketing, community development, and public relations for both non-profit and for-profit organizations. Ricky has exhibited an exceptional ability to plan and implement strategies, build relationships, and lead collaboratively.
His areas of expertise include budget administration, cross-functional leadership, economic development, strategic planning, media relations and public relations, sales lifecycle management, relationship building, public speaking, and digital marketing. Ricky has an exemplary track record of establishing innovative approaches to expand revenue and customer base, reduce costs, and gain market share.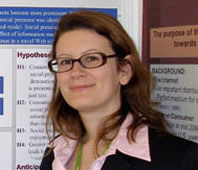 Dr. Ulrike Gretzel
Dr. Ulrike Gretzel is an Associate Professor and Director of the Laboratory for Intelligent Systems in Tourism (LIST) in the Department of Recreation, Park and Tourism Sciences at Texas A&M University. She received her Ph.D. in Communications from the University of Illinois at Urbana-Champaign and holds a Masters degree in International Business from the Vienna University of Economics and Business Administration. Her research focuses on persuasion in human-technology interaction, experience design, use of technology for interpretation, adoption and use of social media, interorganizational information systems, and other issues related to the development and use of intelligent systems in tourism. Her research has been funded by the National Science Foundation, the National Endowment for the Humanities, the National Park Service, TripAdvisor, the Bush Presidential Library and Museum, and a number of national, regional and local tourism organizations in North America, Europe and Asia. Dr. Gretzel is an external lecturer at MODUL University, Austria and a Visiting Principal Fellow at the University of Wollongong, Australia. She is also the editor of the e-Review of Tourism Research.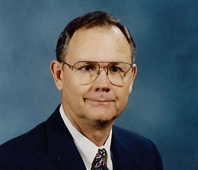 Dr. J. Warren Evans
Dr. Warren Evans has served as Assistant Vice Chancellor of Agriculture for Resource Development at Texas A&M University since the early 1990s. He has had responsibility for development of resources for agriculture research and teaching programs and corporate relationships. Prior to 1985, he served as Assistant Dean in the College of Agriculture and Environmental Sciences at the University of California, Davis. During his career, he has served as a director or on advisory boards for various types of entities including banking, equine, professional societies and nonprofit foundations. In many of these organizations, he has held leadership positions and been honored for his service. He has been an international consultant for the past 30 years. Throughout his career, he has been involved in equine related tourism. He has led tours in Russia and Morocco. For several years in the high Sierras of California, he taught horse and mule packing and outfitting for wilderness adventures.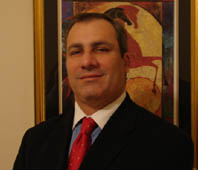 Victor Aguilar
Victor Aguilar is a former financial advisor and trust officer. He provided financial services to private and institutional investors seeking expertise in wealth management, real estate investments, insurance, and trust administration. Victor previously worked for Stanford Financial Group, JP Morgan Chase and Merrill Lynch as a financial advisor with an active portfolio of new business in excess of 40 million for US and Latin American clients. He previously held the position of Agricultural Specialist for the Foreign Agricultural Service (FAS) a USDA Agency at the U.S. Embassy in Guatemala. Victor served as member of the board of directors for Sending Out Servants, a Texas non-profit dedicated to improving the Maya quality of life in Guatemala. He holds a Master's Degree in Agricultural Economics and a Bachelor's Degree in Agronomy, both from Texas A&M University.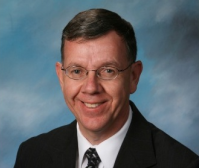 Commander Douglas A. Johnson
Commander Johnson has broad experience in food safety, industrial hygiene, regulatory compliance, medical physics and radiation safety. He was the first manager of the National Center for Electron Beam Research and a former member of the American National Standards Institute for Laser Safety. He has over 30 years in the Navy and Navy Reserve and is a retired Commander, Medical Service Corps. Commander Johnson has served as an intelligence analyst in Europe, and as a problem solver he has been dispatched to operational, repair and medical commands to evaluate and recommend corrective actions in the U.S., Europe and Asia. Doug has a Master's degree in nuclear engineering and is the VP of product development for the Patria Group, a start-up business involving technology innovations in emergency response. Doug has widely consulted and trained on environmental problems including deep-sea research and radiation issues. He is a Texas registered sanitarian and licensed as a medical physicist currently serving as governor's appointee and vice chair of the Medical Physics Board.
Stan Meador
Stan Meador is the Director of Nature Tourism Development for AdventGX Corp. and founder and general manager of the recreational division on his family's five-generation X Bar Ranch near Eldorado, Texas. He has a BA in public relations and marketing from Texas Tech University with an emphasis on international marketing. Stan's involvement in numerous associations and boards includes the Texas Travel Industry Association, chairman of the Texas Nature Tourism Council, the Texas Tourism Foundation, the Texas Mountain Bike Racers Association, Images for Conservation Fund, the Texas Forts Trail, Texas Agriculture Lifetime Leadership (TALL), & the Southwest Texas Tourism Partnership, among others. He is frequently invited to speak to groups on topics related to nature and rural tourism and ranch diversification through sustainable means; he has also acted as a consultant to landowners and institutions.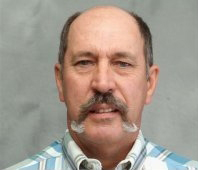 Jed Elrod
Jed Elrod has served 5 years as Pecos County's Ag & Natural Resources Agent dealing with myriad responsibilities for agriculture and community development. Prior to his involvement with Pecos County, he worked more than 13 years as a Specialist for the New Mexico Department of Agriculture (NMDA) dealing with wildlife and range resource policy analysis and conflict arbitration. Mr. Elrod has also worked with Tide Products, Inc, the Texas Department of Transportation, USDA Soil Conservation Service, the USDI Bureau of Land Management Young Adult Conservation Corps, and Farm Credit System. Mr. Elrod graduated from Texas A&M University in 1973, and received his Masters degree in Range Animal Science in 1975.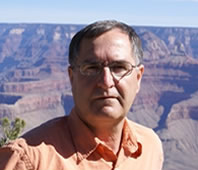 Dr. Salih Yurttas
Doctor Salih Yurttas holds a PhD in Computer Science from Ege University, Turkey. He has been on the faculty of Texas A&M University, Department of Computer Science 1982-1991 as Visiting Assistant Professor and 1991 to present day as Senior Lecturer. He taught undergraduate and graduate courses at Texas A&M, Turkey, and People's Republic of China. His main interest is Programming Languages Design and Implementation for Large-Scale software development. He has developed reusable, modular language collections in Ada, C++, Java, and several imperative languages.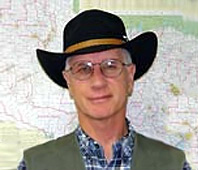 Dr. Jim Kimmel
Dr. Kimmel focuses on the learning/educational activities of tourism (interpretation). He is certified by the National Association for Interpretation as an Interpretive Guide, an Interpretive Trainer, and an Interpretive Planner. He provides full service interpretive development, from comprehensive planning to the development of specific interpretive programs and staff training. He holds graduate degrees in both the natural and social sciences. He has conducted work for the Guadalupe-Blanco River Authority; the Texas Historical Commission; the Texas Department of Transportation; Bandera County, Texas; various rural communities; and large ranches. Interpretation is crucial to tourism development because it often is the main tangible product. Virtually any place can be made interesting to visitors if it is interpreted effectively.