Project Description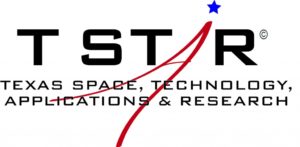 Texas Space Technology Application and Research (T STAR) brings the Space industry to Bryan/College Station by building the future of commercial space enterprise, providing curriculum for higher education, and collaborating on research opportunities in the space industry. 
Currently, T STAR is developing the Space Exploration Nutrition Development Module (SENDM)  in hopes to make space exploration more accessible. Matt Leonard, the entrepreneur who started it all, created T-Star with the hope of inspiring and training the future of the Space Industry. T STAR is growing its potential to reach places never previously imagined by becoming a leader in commercial space exploration for Texas.
Through our business incubation support at the Innovation Underground, Advent GX is helping Texas Space, Technology and Research  in its mission to build what's next in space education and exploration.  Learn more about TSTAR's mission at http://tstar.us/.