Project Description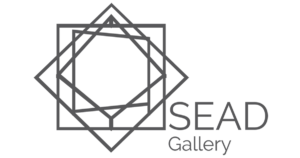 SEAD Gallery in Historic Downtown Bryan, Texas was established by a partnership between Advent GX and the Arts Council of the Brazos Valley to bring a premier cultural space to the region. The gallery showcases Science, Engineering, Art, Design and the innovation that occurs at the intersection of these disciplines. 
SEAD Gallery features regular exhibits by local, state, and international artists. In addition to showcasing visual arts and performing arts recitals. SEAD Gallery is an ideal venue for private and corporate events, and hosts artistic events for the creative community. 
The SEAD Gallery plays home to community cultural events such as author talks by local writers and SEAD After Dark, an intellectual gathering for talks and discussion groups on rotating topics. 
SEAD Gallery is what we make it. As a community and tourism development effort, SEAD Gallery provides a venue for artists – creative entrepreneurs in their own right – to showcase their work and draw support from their community.  
To learn more about SEAD Gallery and how it helps our community or even just to check out the current exhibits visit: http://www.seadgallery.com/downtown-night-bazaar/ .