SEAD Academy: Each summer, we bring STEM to Students
A cornerstone of Advent GX is its dedication to community development. When we are looking at initiatives that bring the community together, we believe that it is critical that we also consider a large segment of the population: the next generation.
In smaller towns and communities like Bryan, it is important to build up our own wealth of resources. Cities like ours need to build our own talent pools; we cannot solely rely on outsiders with specialty backgrounds to come in. This is especially true when we think about STEM fields – science, technology, engineering & mathematics. In order to foster this, we need to start early.
Enter: SEAD Academy.  SEAD Academy is a community and economic development project by Advent GX that develops immersive, interdisciplinary programs and classes for students in Science, Engineering, Art & Design to encourage innovation and promote the discovery of new ways to understand and positively impact our communities and our world. We partner with some of our community's finest instructors in the field to create fun and engaging camps for students to attend.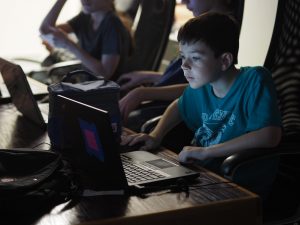 For the last five years, SEAD Academy has provided opportunities for students 6-16 to attend weeklong themed summer camps, piquing their interest in STEM and creative solution making while keeping them thoroughly entertained. Our programming inspires kids to be innovators and entrepreneurs and plants early seeds to ensure our next generation will be problem solvers equipped to lead, producing lasting change in their community and in our world.
Summer camp sessions are typically run half-days and are capped at 15 students to provide an intimate setting where everyone can actively participate. Thanks to a host of generous donors within the community, camp scholarships to ensure that students interested can attend regardless of their family's financial situation.
One of the camps that is most loved by our attendees is our smart home competition. Participants work together in small groups to create a 1:10 model of an environmentally friendly smart home, and it is amazing to see what they come up with! Automated opening doors, remote lights that go on and off depending on the time…every home is unique! Our smart home competition camp is in partnership with Texas A&M's Department of Engineering Technology & Industrial Distribution as part of the National Science Foundation's Innovative Technology Experiences for Students and Teachers program. You can check out a video on this camp here!
Another camp to look forward to is in partnership with T-STAR, a business in our Innovation Underground. DSTR (Digital System for Teaching and Research) Robotics and Programming teaches the fundamentals of mechanical, electrical, and computer engineering through the design and construction of a DSTR articulated-leg suspension robot. Participants will also learn how to program the robot and issue control commands through a cell phone app and finish the week with a Race of Champions competition. This camp leverages the wealth of knowledge and experience TSTAR has in the field of space exploration and brings excitement about engineering, robotics, programming to kids age 12-16.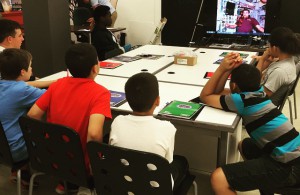 Once sessions are finalized for 2019, you will be able to browse the topics and the dates for each camp on the SEAD Academy website. If you know of any children or teens in the Bryan-College Station area that would enjoy SEAD Academy, be sure to sign up for the email list on the website to be the first to know when sessions open for registration!
It is important to note that SEAD Academy is not a stationary program…last summer we brought SEAD Academy to Mission, Texas, for two weeks and we are hoping to spread our SEAD initiative far and wide. We believe that with some support from our end, we could help other communities around the United States, and even abroad, launch their own SEAD Academies.
If you are interested in sponsoring a full or partial camp scholarship for SEAD Academy students this year, or are interested in bringing SEAD Academy summer camp sessions to students in your community, please get in touch with Marie Marchand at mariemarchand@adventgx.com.